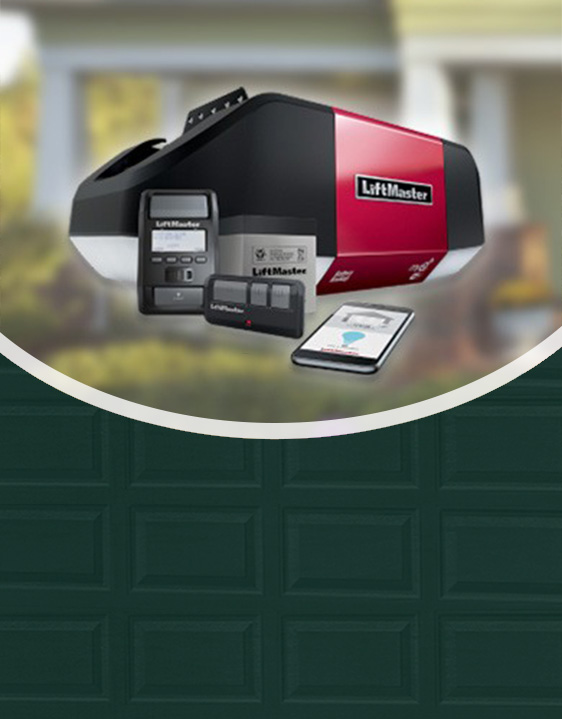 Precision Door Service Openers of New Hampshire
Serving New Hampshire Including The Merrimack Valley, Seacoast & Monadnock Regions
(833)206-2800
OUR AVERAGE RATING





WITH 121 REVIEWS
Click Here To Book Online Now





WITH 121 REVIEWS
CLICK
To view local phone numbers
(603) 707-4880
(603) 707-4880
---
Merrimack Valley Region





Auburn

Bow

Brookline

Candia

Canterbury

Chester

Concord

Deerfield

Dunbarton

Epsom

Goffstown

Henniker

Hollis

Milford

Mont Vernon

Northwood

Nottingham

Vernon

Warner

Weare
(603) 323-0750
(603) 323-0750
---
Seacoast Region





Durham

East Kingston

Exeter

Hampton Falls

Kingston

Lee

Madbury

Newfields

Rye Beach

Sandown

Stratham
(603) 945-4470
(603) 945-4470
---
Monadnock Region





Alstead

Antrim

Ashuelot

Bennington

Chesterfield

Dublin

Fitzwilliam

Francestown

Gilsum

Greenfield

Greenville

Hancock

Harrisville

Hillsborough

Hinsdale

Jaffrey

Keene

Marlborough

Marlow

Nelson

Peterborough

Rindge

Spofford

Stoddard

Sullivan

Swanzey

Temple

Troy

Walpole

Washington

West Chesterfield

Westmoreland
(603) 606-9011
(603) 606-9011
---
Dartmouth-Lake Sunapee/ Lakes Region





Alton

Andover

Barnstead

Barrington

Belmont

Bradford

Center Barnstead

Contoocook

Danbury

Farmington

Franklin

Gilmanton

Gilmanton Iron Works

Hill

Milton

New Durham

New London

Newbury

North Sutton

Pittsfield

Salisbury

Springfield

Wilmot
Precision Door Service Openers of New Hampshire
Serving New Hampshire Including The Merrimack Valley, Seacoast & Monadnock Regions
We install and repair most garage door opener makes and models! If you need an opener installed or a garage door opener repaired in the New Hampshire area, give Precision a call today. Our professionally trained technicians are happy to help you choose the perfect model for your needs that also fits within your budget.
Please read on to learn about the styles and convenient features available now on some of the best garage door openers you can buy. Whether you need smart features, energy-saving openers, or battery backup options, Precision Door Service of New Hampshire has an opener that will suit your needs.
Which Type of Garage Door Opener Is Best for You?
There Are 4 Main Types of Openers
Chain Driven Openers
Chain drives are typically the most commonly used and are a very reliable type of opener. This drive runs the garage door on its track by using a metal chain. Chain drives are slightly cheaper than belt drives.
However, chain drive openers tend to be noisy, so if your garage is located below or adjacent to the main rooms in your home, you don't want this opener. We typically don't recommend these types of openers because the small savings aren't worth it. LiftMaster® also does not warranty the chain for life like it does the belt on the belt drives and the motor is much noisier.
Screw Driven Openers
Screw drive openers use a lifting device that runs on a threaded steel rod, rather than a chain or a rubber belt. These openers tend to only work well in locations where the weather and temperature is constant throughout the year. In areas with a wide range of temperature or weather patterns throughout the year, a screw drive opener is not recommended.
They also are the slowest moving and noisiest of all three openers, but are the least expensive. If you didn't like how noisy or slow your current opener was, you won't enjoy having a screw driven opener in your garage. Check out our video showing you the differences between openers below.
Belt Driven Openers
Belt drives are regarded in the garage door industry as the best type of opener. Not only are belt drives as reliable as chain drives, they are also virtually silent. This drive runs on a steel-reinforced belt and typically costs a few dollars more than chain & screw drive openers.
If your garage is attached to your home and has surrounding bedrooms, you'll never be bothered by the noise of your garage door if you get a belt driven opener installed. Many customers end up extremely satisfied with their purchase of a belt drive opener, and can't ever imagine going back to the noise of a chain opener.
Jackshaft Openers
Instead of the opener mounted in the center of your garage ceiling, the jackshaft is mounted on the wall next to your garage door and attached to the torsion spring above the door. When would you want a jackshaft? When you have high ceilings in your garage or just want to free up some ceiling space. The cost is slightly higher than a ceiling mounted opener.
Proper Garage Door Opener Installation
What Is The Best Garage Door Opener?
Watch this video and you'll get to listen and learn which is the right type of opener for you?
Proper Garage Door Opener Installation
Watch this video and ensure your garage door opener is installed properly.
Recommended Garage Door Openers For New Installation
WLED DC Battery Backup Belt Drive LED Wi-Fi Garage Door Opener
This quiet and powerful motor features the latest features for your convenience and safety.
Features:
A daylight bright 3,100 lumens of Corner to Corner LED lighting™.

Features belt drive system and DC motor for whisper quiet operation.

Built-in Wi-Fi® allows for smartphone control with the myQ® app.

Battery Backup allows you to open/close your door even when the power is out.

Timer to close

Lock down your garage door and electronically monitor against a forced opening with PosiLock®

Enables secure in-garage delivery for Amazon Prime packages.
8550WLB DC Battery Backup Belt Drive Wi-Fi
Includes 3-button elite remote control and smart control panel
Features:
Confidently know what's going on at home with MyQ® Technology. It lets you monitor and control your Garage Door Opener and home lighting from anywhere.
Receive email or text alerts so you always know the status of your garage door and home lighting.
Get in your garage even when the power is out with Battery Backup.
Always know your garage door is closed with Timer-to-Close, which automatically close the door after a pre-programmed number of minutes.
Have your Garage Door Opener's lights turn on when you enter the garage with the Motion Detector feature.
Prevent the door from closing if anything interrupts the safety beam that crosses the garage door opening..
Lock down your garage door and electronically monitor against a forced opening with PosiLock®.
Lifetime motor and belt, five-year parts and one-year Battery Backup warranties.
Enables secure in-garage delivery for Amazon Prime packages.
8500 Liftmaster Jackshaft Opener
Ultra-quiet, space-saving, wall-mounted design. Specially designed for garages and unique applications that don't allow for a traditional garage door opener, such as garages with very low, cathedral or obstructed ceilings.
Features:
Ultra-quiet 24V DC motor performance

Optional EverCharge™ battery backup system opens door even when the power goes out

Mounts on the left or right side of door, saving tons of ceiling space.

Easily program additional remotes, keypads and/or keyless entry

Auto-force technology monitors & adjusts forces to temperature fluctuations, floor height, and door track movement
8355 ½ HP AC Belt Drive Garage Door Opener
Get reliable, durable and powerful performance with our P3 Motors™, which are specifically built for use in Garage Door Openers.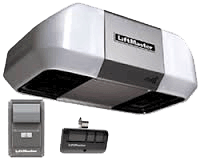 Features:
Built-in Wi-Fi® allows for smartphone control with the myQ® app.
Real-Time Alerts indicate the status of the garage door via email or push notifications.
Monitor and Control the opener from anywhere using mobile devices.
1/2 HP AC Motor is purposefully designed and built to last.
Belt Drive system for quiet, maintenance-free performance.
PosiLock® electronically protects against forced openings.
Alert-2-Close signals when a door is being closed by MyQ®.
The Protector System® invisible light beam auto-reverses the door if there is an obstruction.
Enables secure in-garage delivery for Amazon Prime packages.
Same Day Service
All Calls Answered By A Live Operator 24/7
Evening & Weekend Appointments
Emergency Service
All Work Is Guaranteed
All Major Credit Cards Accepted
Professionally Trained Technicians
We Repair & Service All Major Brands